Daufuskie Island Ferry & Hilton Head Barge Services
---
---
---
---
Getting to Daufuskie Island & Where to Park Your Vehicle
Do you need to get to Daufuskie Island from Hilton Head? We offer daily round-trip departures from Broad Creek Marina on Hilton Head to historic Daufuskie. We ask that you please arrive 30 minutes before the Ferry is scheduled to depart. Ferry transit time is approximately 1 hour.
*PLEASE NOTE: If you have coupons or special promotional offer discounts please DO NOT book online. You must call our office at 843-342-8687 to redeem your discount.
DAY TRIP TO Daufuskie Island
Daufuskie Island DAY TRIPS
DAUFUSKIE FERRY
FERRY TO DAUFUSKIE

Upon Arrival to Ticket Office…
For departures from Hilton Head Island – Once in the parking area, head towards Broad Creek (the water and docks). The ticket office window is located in the white building located by the long wooden dock. If you booked online, remember to bring your confirmation email and ID in order to pick-up your tickets.
GET TO DAUFUSKIE ISLAND Island

---
Daufuskie Island's FAVORITE Ferry Service
If the forecast calls for inclement weather, please call 843-342-8687 for reservations and other important information.
---
---
Daufuskie Island Barge Services
---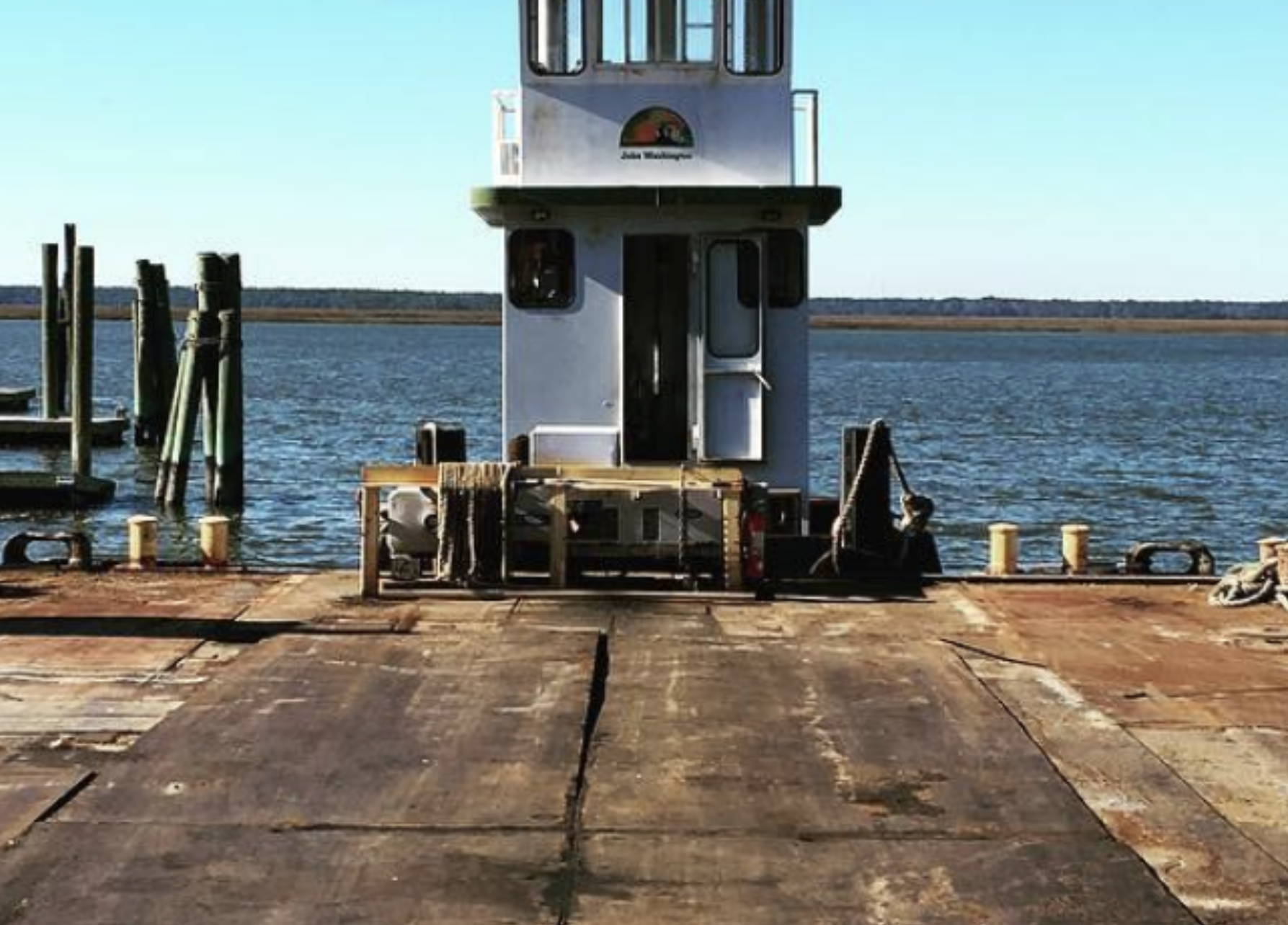 We provide a commercial barge service with the capacity to carry tractor trailers, large buses, construction equipment, and curb appeal services to Daufuskie Island. We can also provide barge service outside of the scheduled runs below. Our barge services are ideal for Contractors on Daufuskie Island, Builders on Daufuskie Island, and Residents of Daufuskie Island.
The barge is tide dependent. It can take an hour and a half for travel time on the water between Broad Creek and Daufuskie. The barge scheduled runs are Monday, Wednesday, Friday, & Saturday Customers can also charter the barge for non-run days. Once the barge is on Daufuskie it will stay for a minimum of 1 hour with a maximum of 3, depending on customers needs.
Please call 843.290.9336 to schedule.
Rates are $3.00 per square foot round trip.
Call 843.290.9336 for reservations.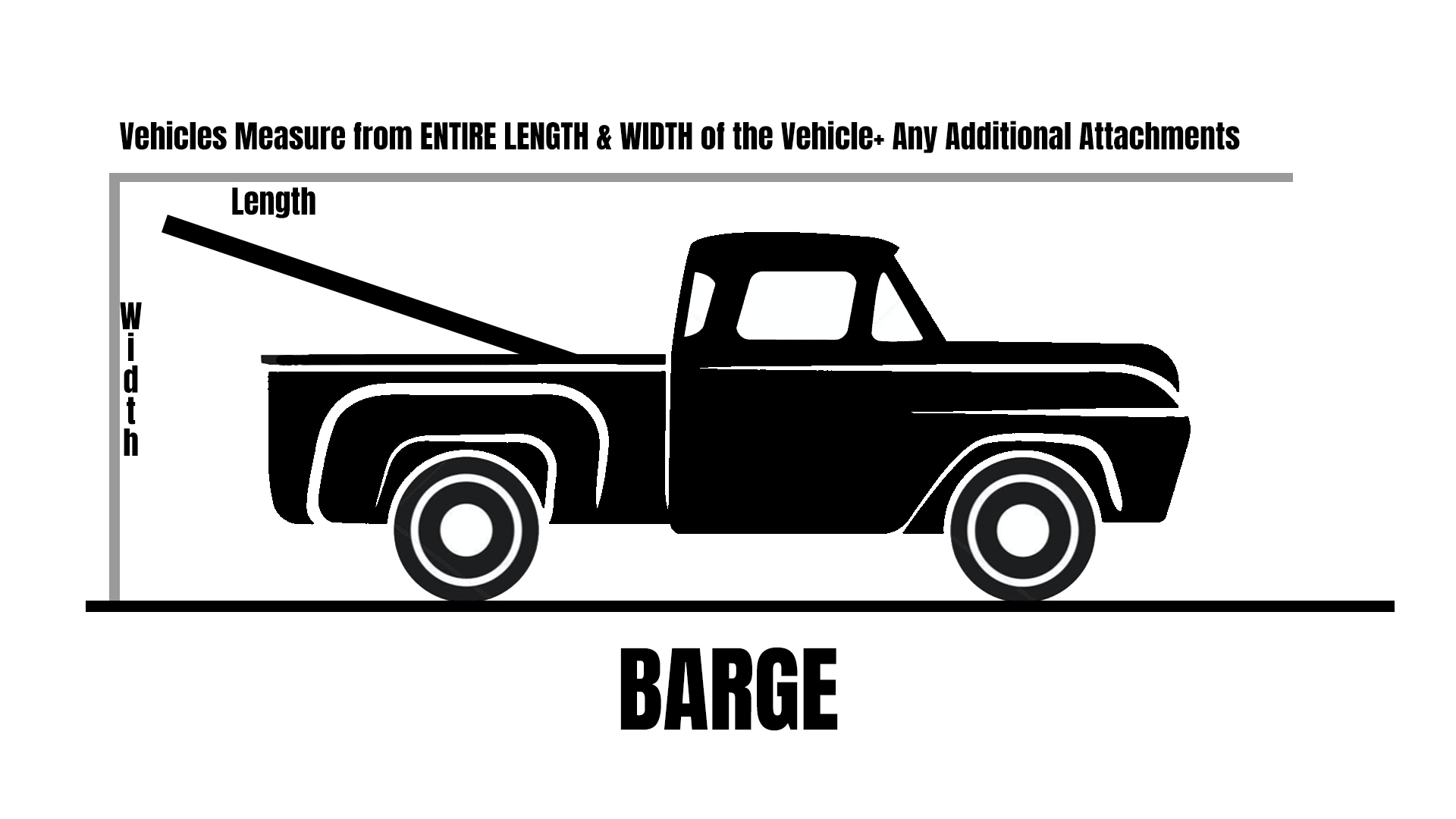 Daufuskie Island Barge Schedule

January 2021 Barge Schedule
January Barge Schedule
Day
Date
BCM Load
BCM Depart
FP Arrive
Fri
1
X
X
X
Sat
2
X
X
X
Sun
3
X
X
X
Mon
4
7:00AM
8:00AM
9:30AM
Tue
5
8:00AM
9:00AM
10:30AM
Wed
6
9:00AM
10:00AM
11:30AM
Thurs
7
10:00AM
11:00AM
12:30PM
Fri
8
11:00AM
12:00PM
1:30PM
Sat
9
X
X
X
Sun
10
X
X
X
Mon
11
4:00AM
5:00AM
6:30AM
Tue
12
4:30AM
5:30AM
7:00AM
Wed
13
5:30AM
6:30AM
8:00AM
Thurs
14
6:30AM
7:30AM
9:00AM
Fri
15
5:00AM
6:00AM
7:30AM
Sat
16
X
X
X
Sun
17
X
X
X
Mon
18
7:00AM
8:00AM
9:30AM
Tues
19
7:0AM
8:30AM
10:00AM
Wed
20
8:30AM
9:30AM
11:00AM
Thurs
21
9:30AM
10:30AM
12:00PM
Fri
22
10:30AM
11:00AM
1:00PM
Sat
23
X
X
?
Sun
24
X
X
?
Mon
25
?
?
?
Tues
26
4:00AM
4:45AM
?
Wed
27
4:30AM
5:30AM
?
Thurs
28
6:00AM
5:00AM
?
Fri
29
5:30AM
6:30AM
?
Sat
30
X
X
?
Sun
31
X
X
?
The Barge operates based on the High and Low Tides. We load up at Low Tide, and depart as the tide rises enough for the Barge to float. Due to the ever changing Tides, the actual departure and arrival times may vary. Please give us a call if you have any additional questions or concerns.
Thank you for your business!