Old Daufuskie Crab Company Restaurant
TASTE THE BEST OF DAUFUSKIE ISLAND
OLD DAUFUSKIE CRAB COMPANY RESTAURANT

This sea-breeze-swept and sun-kissed island oasis features a variety of distinctly delicious entrees set against a backdrop of magnificent sunsets over a pristine tidal river.
Dine on the local shrimp, fish, Daufuskie Deviled Crab™, and all the 'fixin's.
Opens daily at 11am.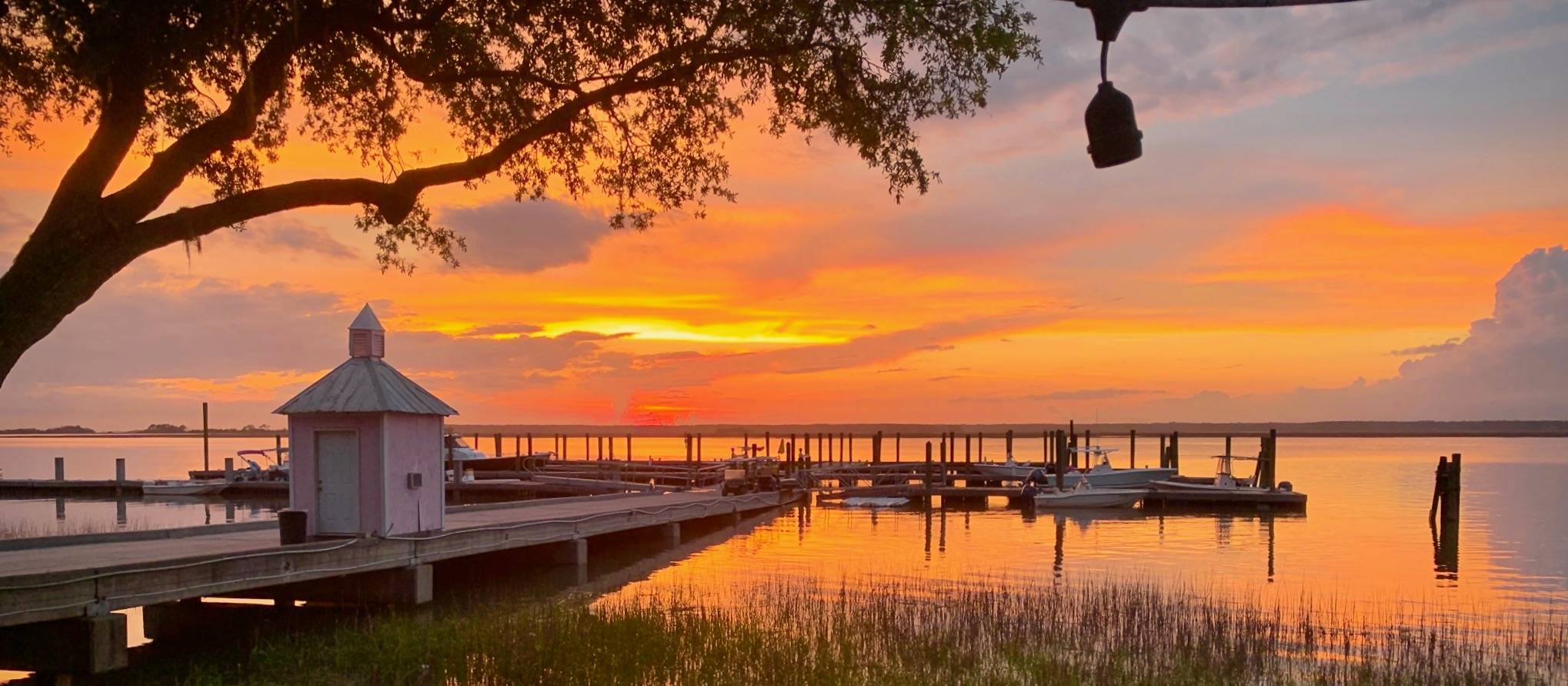 The Old Daufuskie Crab Co. also features some of the best steaks in the Lowcountry, and n unbeatable indoor and outdoor bar.
Do as the Daufuskie Island Locals Do and, try shucking your own Lowcountry oysters right off our authentic roasting pit (in season). We also put our original tasty spin on chicken quesadillas and burgers. This is "down-home good eatin!"
---
---
---
---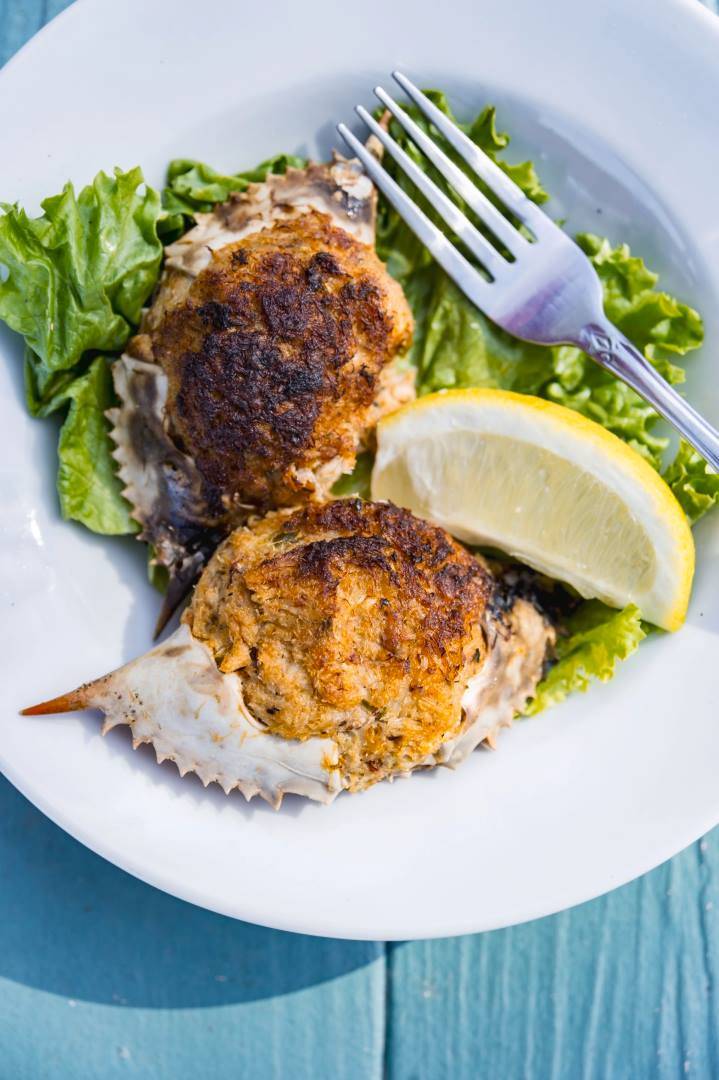 ---
DELICACIES ONLY FOUND ON DAUFUSKIE
Two words: Deviled Crab. This signature dish is the handiwork of longtime kitchen wizard, Ernestine Smith.
Spicy and baked to a golden brown, deviled crabs once issued from the island's home kitchens as a way for the Gullah to earn an income in the wake of the local oyster industry's demise.
State regulations were eventually imposed, putting an end to these home operations. You'll thank the crustacean gods that you can still indulge in original Daufuskie Difference Deviled Crabs at this hopping bar, grill and gathering place overlooking the Freeport Marina.
The fried flounder sandwich, crab stew and shrimp dishes are scrumptious, too. Order up a cold adult beverage, grab a seat indoors or outside and savor the flavors of the island. Proprietor Wick Scurry puts it this way: "The best food in South Carolina came from the cooks of Daufuskie."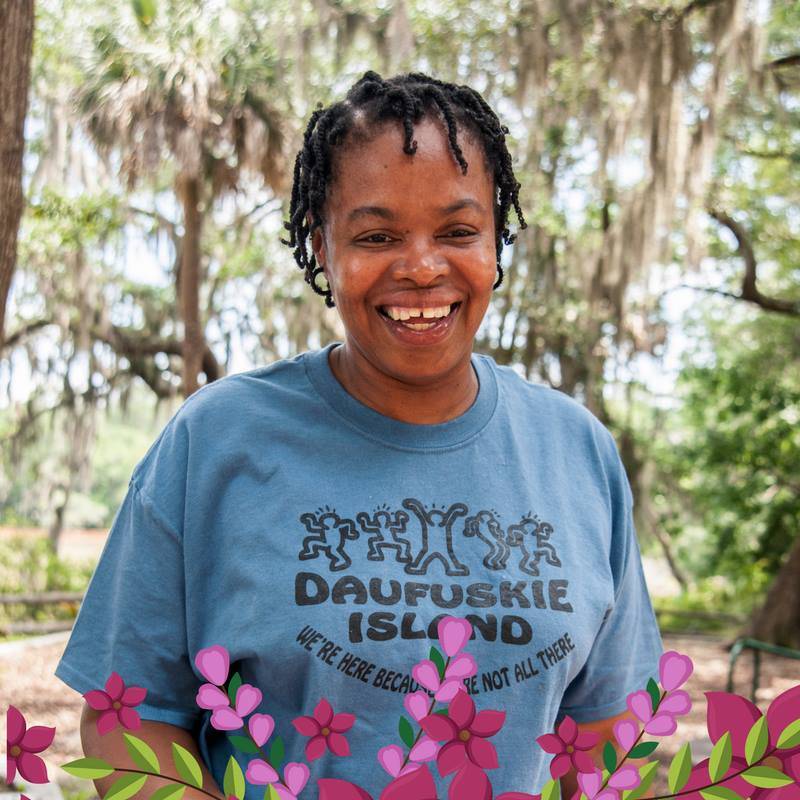 "I used to come home from school and say that I wasn't going to do it, I wasn't going to get my hands dirty," said lifelong Daufuskie resident Ernestine Smith. "But my mom would say, 'Wash your hands and get your towel, pan and knife."
---
Old Daufuskie Crab Co. Restaurant Menu
---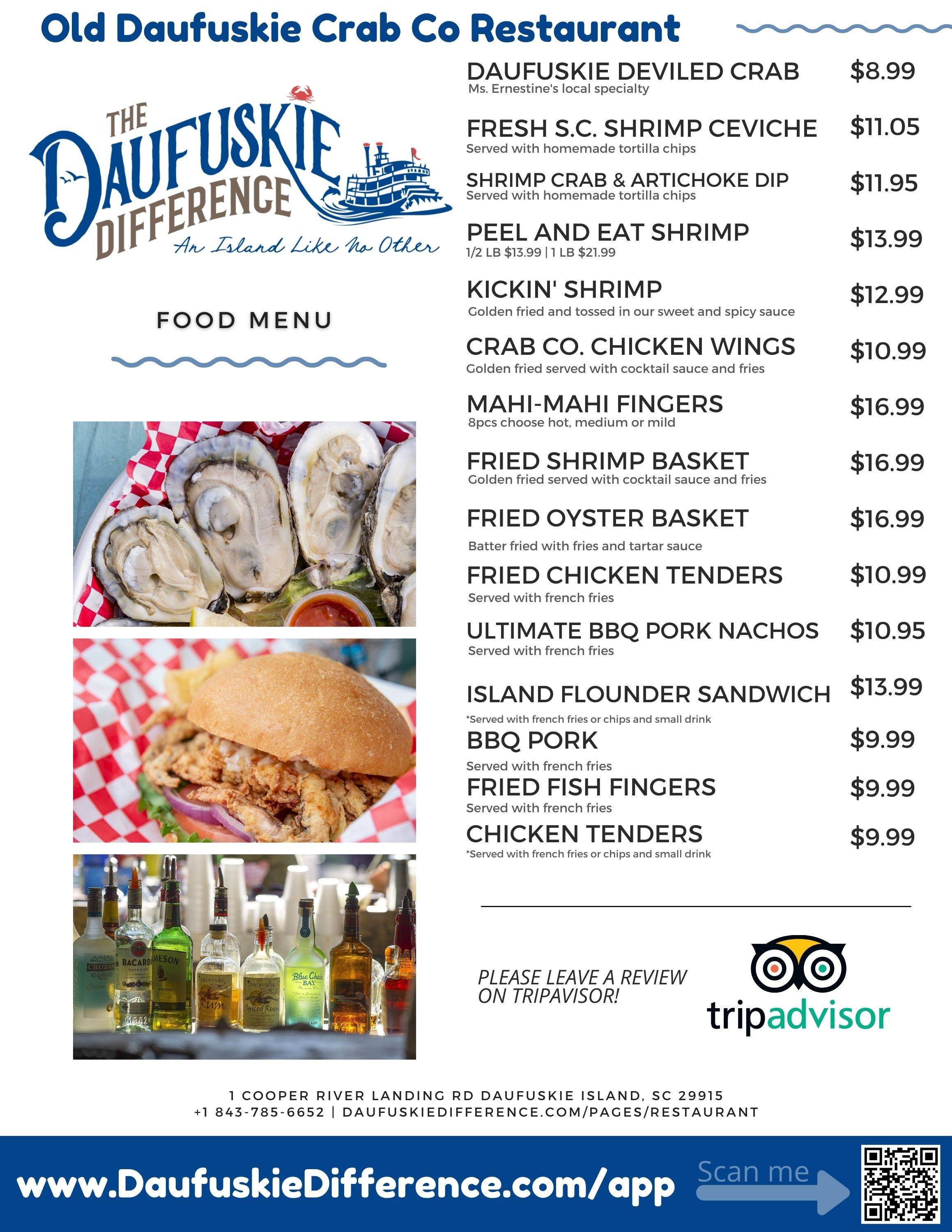 ---